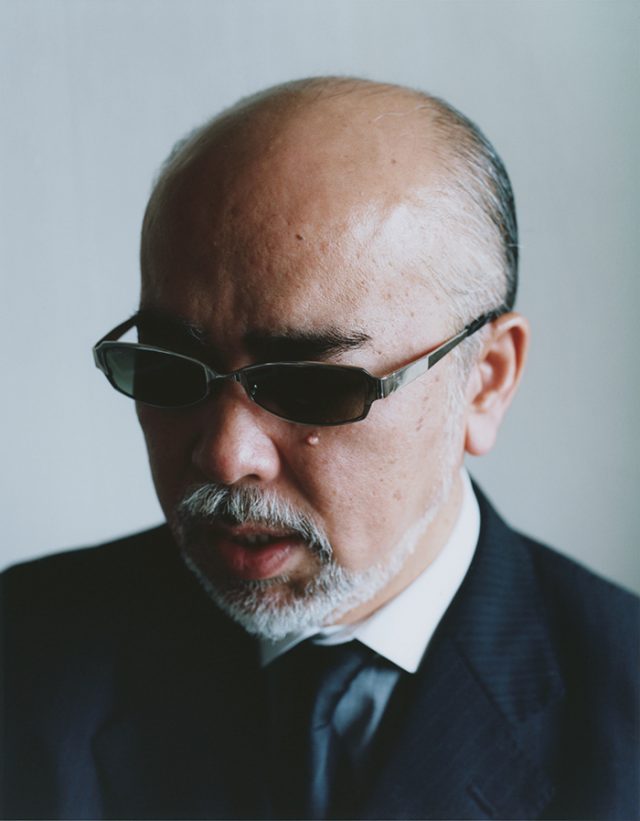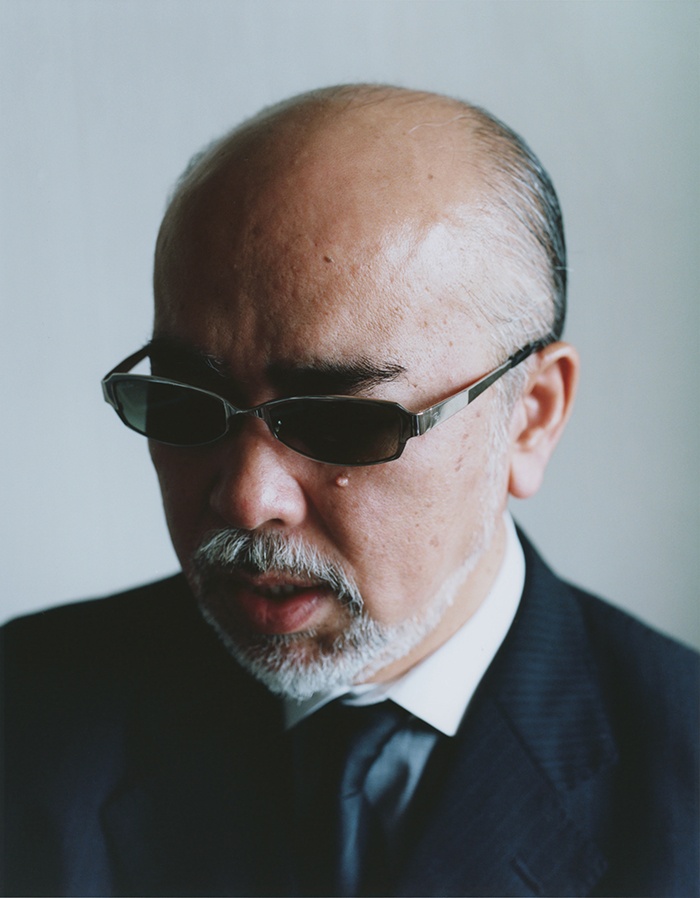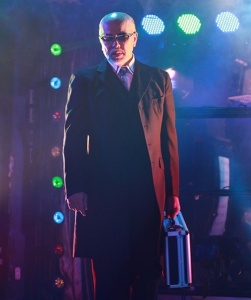 Nagare Aotsuki is widely respected by his peers as one of, if not the most charismatic and powerful kinbakushi Doms in Japan today. He is the owner of the SM Bar ARCADIA in Osaka, and recently opened the SM Bar MAJESTIC in Tokyo as part of The ARCADIA GROUP. He is also the instigator of The Alcatraz Circle SM kinbaku rope-play group, and the Shibunawa-kai. His style fuses traditional rope with sado-masochism. Legend is that if you walk into his club with a Japanese girl when he is there, you will be leaving alone.
Sin: Aotsuki san, when did you first become involved in rope-play and SM, and what were the circumstances?
Aotsuki: As far back as I can remember, back in the 1960's, I was always attracted to scenes of people getting tied and restrained when I saw them on a TV show or elsewhere in historical dramas and even in stories about
children's heroes, there were often scenes of a heroine getting captured and tied up. For your information, every other child was rooting for the hero. I was always rooting for the bad guy who captures the heroine *laughs* I was 12 years of age when I first saw SM magazines like the long discontinued 'SM Select' and realized that what I was attracted to was called BDSM, and I wanted to do it as soon as I reached adulthood *laughs* I was twenty when I started to tie women and indulge in BDSM. From then on kinbaku and BDSM were almost always present in my relationships with women.
Sin: Who were the kinbakushi that you first recall influenced you and your style?
Aotsuki: Hmm. Since I tend to have my own specific style, I cannot say that I am particularly influenced by anybody. But, since I am assimilating people's skills with humility, I may be influenced by many other kinbakushi. If I have to choose one, all in all I would say that I was, in part influenced by the late akechi denki san's ropework, which I saw when I met him.
Sin: Being based in Osaka, would you say that the kinbaku scene there has any differences to the Tokyo scene?
Aotsuki: Maybe, yes. The cultural nuances are slightly different. In recent years the interaction between the kinbaku scenes in Tokyo and Osaka has increased, so the differences are becoming smaller. My impression is that kinbaku in Osaka is almost always as a part of BDSM, while in Tokyo it is more a kind of art where many people enjoy 'kinbaku' even if they do not indulge in BDSM. Many people in Osaka are kind of lazy or short-tempered, so that only a few people have the patience to really learn kinbaku deeply.
Sin: Can you explain the history, purpose, and your role in The Alcatraz Circle?
Aotsuki: I formed The Alcatraz Circle fifteen years ago as a Circle where the small groups of people who have an interest in BDSM can get together. At that time I knew so many people who had nowhere to go, and had difficulties in finding partners. We had so few places to go and even talk about our sexual interests. So I formed The Alcatraz Circle as a place for them to come. The purpose was to help as many people as possible to socialize with like-minded individuals and to explain their sexual fantasies and wishes and even find partners. My role was to be the host at a location where these people could get together.
Sin: You are known for the use of Kotobazeme low voice dialog with your models. Can you explain the psychology of the technique and how it functions on the submissive female?
Aotsuki: It is a long story *laughs* As a psychological effect, while kinbaku is used to tie the woman and deprive her of her physical freedom, Kotobazeme is a technique I use in order to fill her mind with my dominant presence. I think of it as 'psychological kinbaku' – an extension of rope in words – my voice and dialog into her ears and directly into her brain, filling her with me. Kotobazeme is a means to draw her conscious mind into my world. Additionally, it is a bit like RADAR. By seeing and feeling her reaction to what I am saying I can interpret her disposition and what she wants me to do for her, even if she might not realize precisely what it is by herself. I cannot describe its methodology and procedure here because it will be too long. But, to put it briefly, I dispel her instability and then initially raise her expectations, before I purge any comfort she may have, heightening her senses, and then explicitly arouse her sense of shame by making her recognize the current situation I have her in, and draw her to my will. Then I have her fully under my direction and command, Etc. Ultimately, I am controlling her sensations.
Sin: Can you explain the Shibunawa-kai and your relationship to Kazami Ranki san and Nawanojoh san?
Aotsuki: Similar to The Alcatraz Circle or the SM Bar ARCADIA where people gather to have a relationship with a wide range of BDSM preferences, the Shibunawa-kai was focused more towards people with an interest in kinbaku. The reason that there were originally four organizers was because there were not so many specialized people in and around Osaka compared to Tokyo. So I needed the help of these organizers to increase the number of people who love kinbaku. Fortunately, there was a certain amount of people who were already participating actively in the areas of BDSM and kinbaku in and around Osaka and Kansai. Among them I was always especially close to the kinbakushi Kazami Ranki san, the kinbaku club owner Nawanojoh san, and also Aoitama san, who operated a SM bar at the time when Shibunawa-kai was founded. The purpose of Shibunawa-kai was to get kinbaku and BDSM lovers together irrespective of individual vested interests and businesses.
Sin: Have you been surprised by how popular kinbaku has become outside of Japan?
Aotsuki: Yes, I have been surprised and very pleased. Some years ago it was unimaginable that kinbaku could become a means of expanding the international exchange regardless of race and culture. It is a truly wonderful thing. Though we cannot always understand with each other's languages, I wish that this wonderful world connects more and more by kinbaku.
Sin: What is the most important piece of advice you would give to someone just starting to learn rope?
Aotsuki: People feel it difficult and cannot improve easily in the beginning, so most people give up. But surely everyone can improve if only they have patience. So, I advise to please keep trying and don't give it up, and never forget that the most important thing is that rope is a means of communication. You can always improve your tying techniques with practice. But, the skill of communication is another totally different matter. Always think of the communication first and foremost.
Sin: Aotsuki san, if you were the interviewer, what is the question that you would ask Nagare Aotsuki san?
Aotsuki: Hmm. The question would be 'How do you like to bring down the curtain of your life?' The answer is, I'm still thinking about it *laughs*