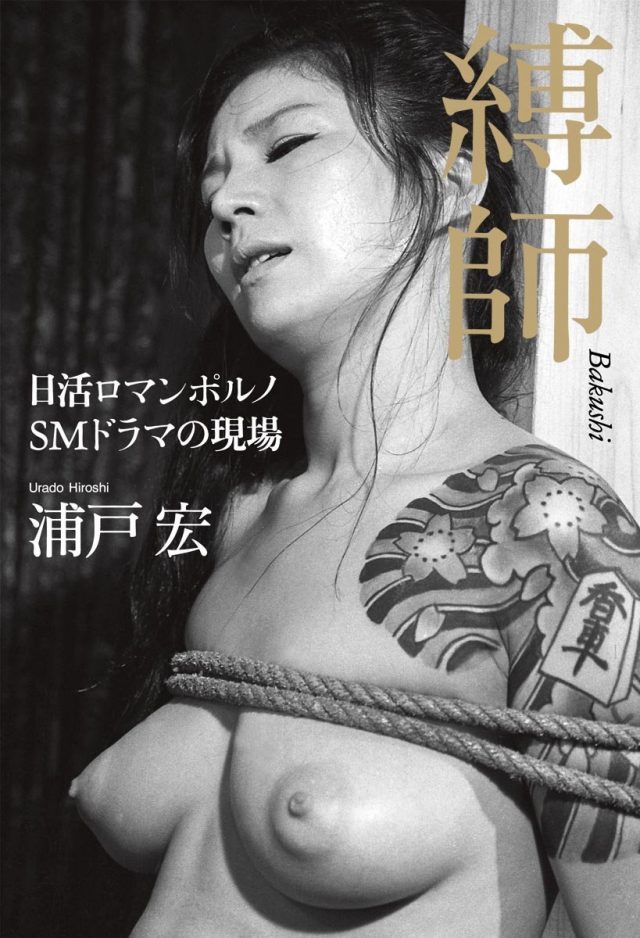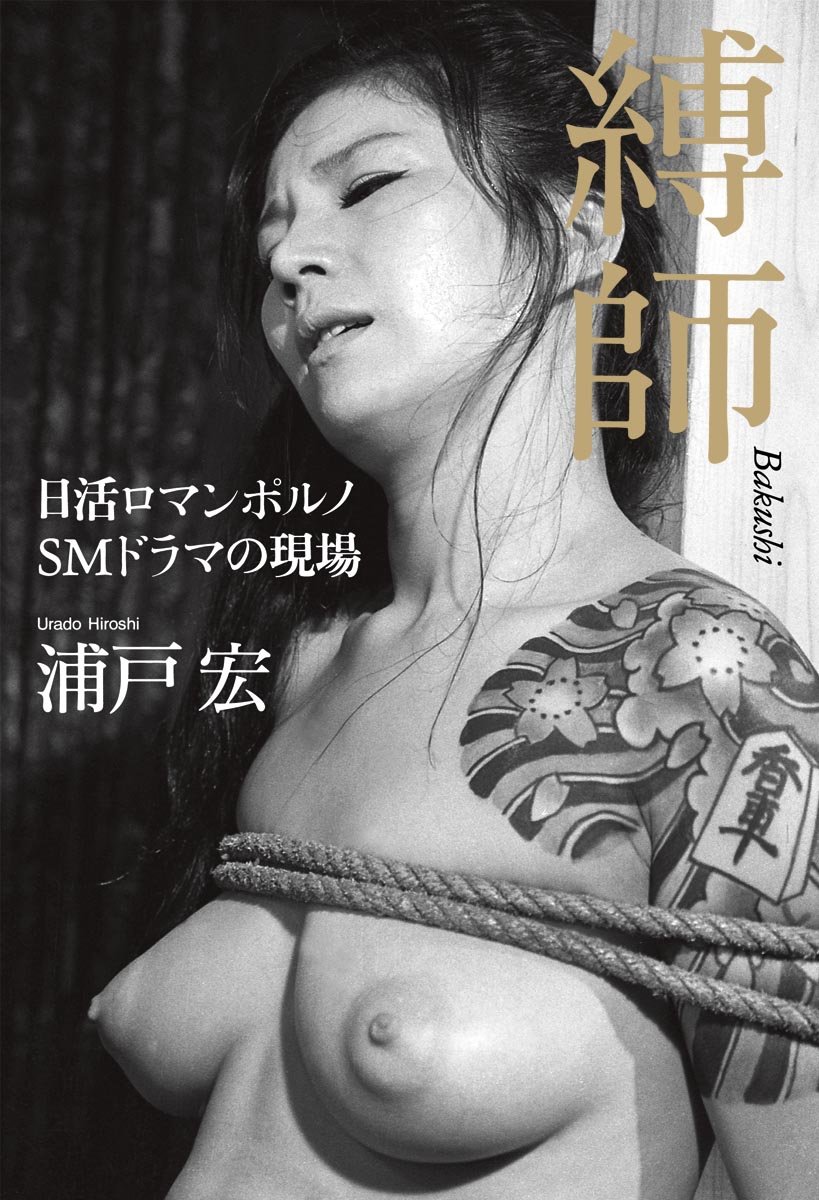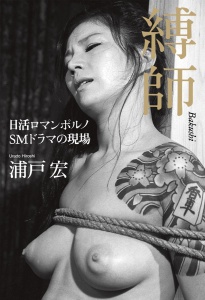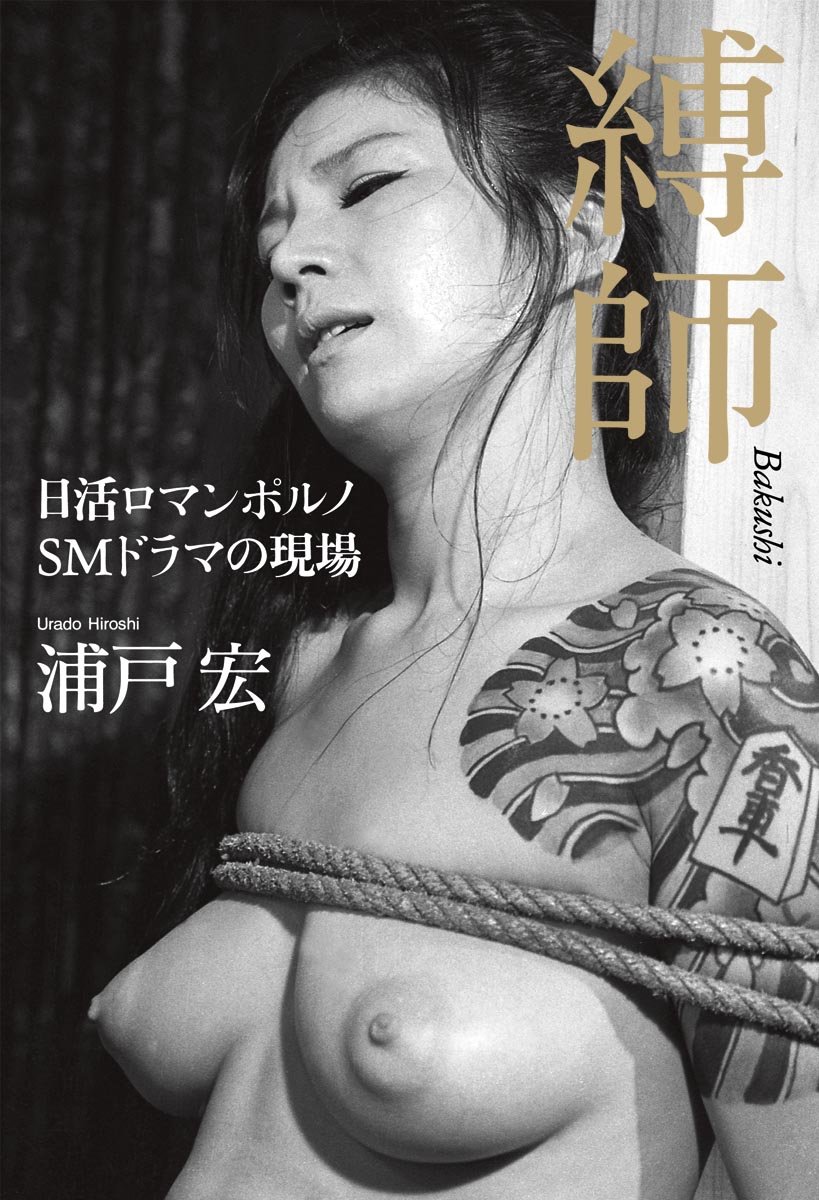 This month Chikuma Shobo published Bakushi: Scenes from Nikkatsu's Roman Porno SM Dramas, the biography of legendary movie rigger Urado Hiroshi.  Urado Hirsohi has a very long history in the Japanese SM world, as part of the first generation to bring SM to mainstream consciousness in Japanese popular culture.   His rope work was seen by millions in films such as the original Flower and Snake and Wife to Be Sacrificed.  He also served as a writer, bakushi and editor for many of Japan's SM magazines during the "Golden Age" of SM periodicals.  With very close associations to Minomura Kou, Oniroku Dan, and many of the other pioneers in the rope scene in Tokyo, Urado san's influence was substantial in guiding the growth of how people would come to understand and appreciate rope.
Unlike most rope scenes, the demands of tying models and actress for film presents a unique set of challenges.  Actresses are often times not receptive to rope in the way a rope submissive is likely to be, making it more dangerous and difficult to tie.  They are also often put in more extreme positions that you might see otherwise.  In Urado san's case, filming things such as 50 feet high suspensions or tying models who are required to ride horseback while bound.
Many of the actresses disliked the feel and intensity of jute rope, so Urado san often relied on a cotton rope sold in Japan as "honey rope" to tie actresses for comfort and aesthetics.
His technique is characteristic of the Showa style, meaning is relies primarily on strong lines, dramatic bondage, and fewer ropes than what we might see today.  His work became a signature style that was showcased in his 1972 volume You Can Play SM.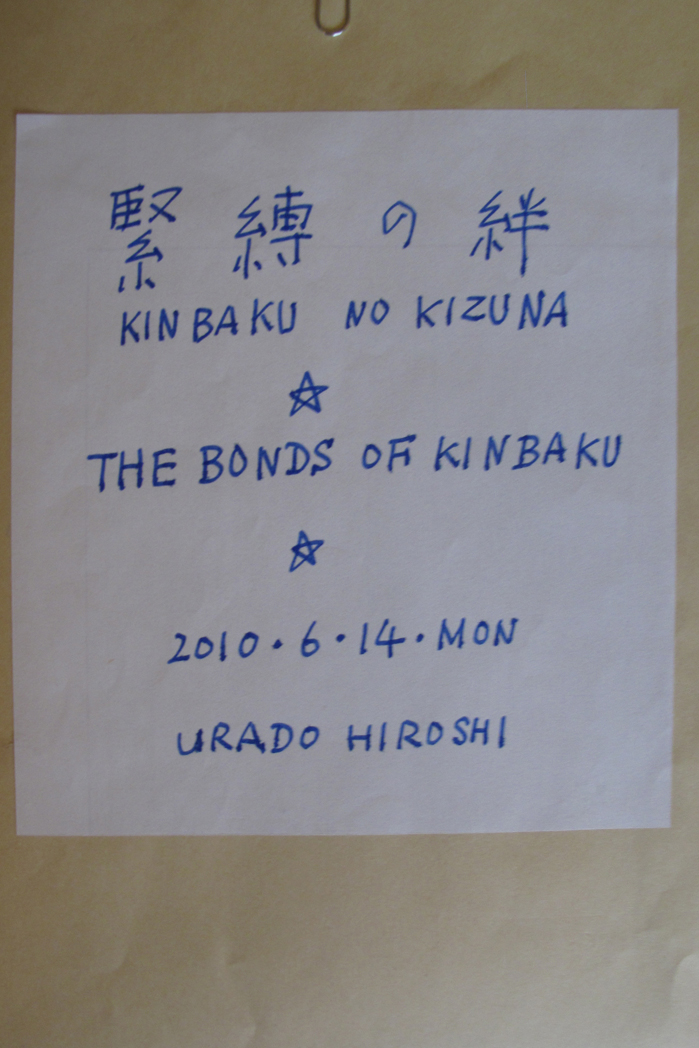 In 2010, after a long correspondence, Master K traveled to meet Urado san in Tokyo and what followed was a remarkable series of events, culminating in a very special and surprising meeting.   After nearly two weeks of visiting and lessons with Urado san (and many of other well know Japanese bakushi), Master K received a phone call.  Before leaving Urado san had requested a final meeting.  There was something he wanted to give Master K.
When he arrived, Urado san was carrying a document, titled "The Bonds of kinbaku" and he went through it page by page.  In it, he chronicled his own history and relationships, describing the bakushi who had been his friends, teachers and mentors.  It was a remarkable discussion and a tremendous gift.  After describing his own journey, Urado san handed the volume to Master K, showing him the final page, which names Master K as Urado san's successor in his line of kinbaku, asking him to carry on his legacy and apply the things he had learned from Urado san to his own style of kinbaku and keep his tradition alive.
This past week, that tradition was kept alive in fine form as the LA Rope Dojo joined the set of a new feature film being directed by Nicholas Winding Refn, titled The Neon Demon which according to the Hollywood Reporter is Refn's "follow-up to Only God Forgives is described as a female-driven horror movie that follows an aspiring model who finds herself in a terrifying predicament, with her survival hanging in the balance" with a cast that includes Elle Fanning, Christina Hendricks, Jena Malone and Keanu Reeves.
Without giving away t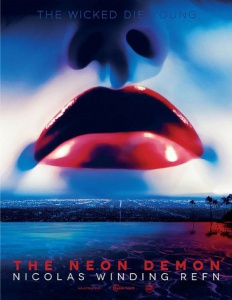 oo much, the rope for the film is shot in an SM club and features a very dramatic suspension, which required the model to be raised two stories in the air a midst the pounding beat of music and flashing strobes while several cast members watched in amazement.  While Master K and Zetsu have worked on music videos, commercials, and fashion layouts for magazines such as GQ Italy and Interview, this is the first time their work with the LA Rope Dojo will be part of a big budget Hollywood production.
Doing this kind of work not only helps provide exposure for the art of kinbaku, it also serves an important role in keeping alive a tradition that has very long and deep roots in the history of kinbaku.  Being part of this kind of event allows us to both promote rope as am art form, but also keep alive the tradition that Urado san has passed on.