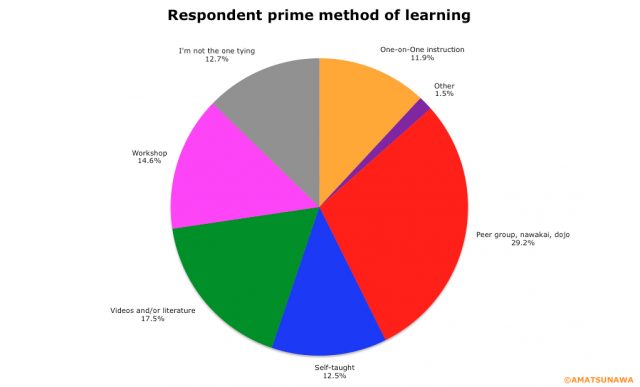 A second annual online survey of 20 questions was to establish a limited reliability snapshot of, e.g. demographies, material usage, terminology, methods of learning, attitudes to tying and consent, etc. was collected via Google Forms, providing a free, anonymous platform by 973 respondents between November 28 and December 31, 2018.
Please note we are not, but have courted advice from qualified survey researchers.
We recognize results are biased towards English readers active on predominantly English kink-related internet channels, and questionnaire construction can be improved.
Constructive feedback is openly invited to help refine questions for the third annual World rope bondage survey scheduled to run through December 2019.
Results: